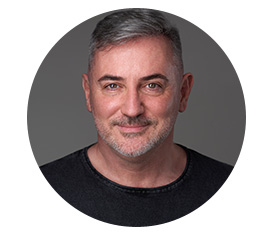 Welcome to my website
My name is Károly Bagdi. I am probably the sole expert of Hungary who – considered to be male – has a healthcare secondary school vocation, qualification in manicure and pedicure besides having some higher level degrees.
I open my salon on the corner of Szent István Park and Balzac street in Budapest, where I offer aesthetic treatments (hair removal) and podiatry treatment and foot care to my male guests.
I have heard from many female colleagues that male guests – for different reasons – do not dare to try some of their services or there are beauticians who are not willing to do depilation for men.
There is no reason for discomfort in my salon. There is only one guest at a time and there are no external disturbing factors – in a calm and tranquil environment everything is set for hair removal with ITALWAX bio-depilating products.
All through the procedures, the vocational and hygienic regulations are carefully followed.
In case of podiatry treatment, each and every equipment and tool that touches the skin or the nail is sterile. I guarantee that there is no risk of infection or contagion. All equipment and tool are sterilized by my own modern autoclave steriliser.
Undoubtedly, discretion guaranteed. Nobody will learn from me that you visited me.
There is a little something I would like to add: for me the most important is you – my guest. In my salon, I am not buying any hate speech or political/religious views. Thank you very much if you trust me and ask my help to solve your aesthetic or podiatry problem.
I am waiting for you in my salon!